There's a new romance donghua that many of us should look forward to this year and that is Sweet Bite Marks or also known as Tianmei de Yaohen, a vampire story that will remind us of tales like Twilight and a whole lot more.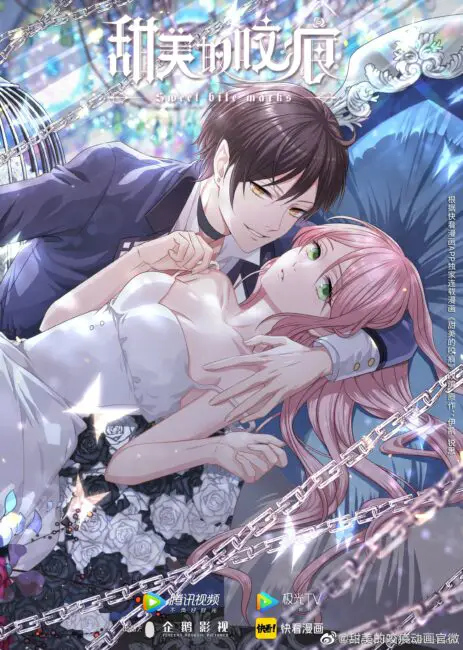 It offers a compelling story that will remind us of Psychic Princess and The Memory of Chang'an but with a different twist and take on the romance genre.
Sweet Bite Marks follow a Cinderella plus Romeo x Juliet plot where two young hearts who fell in love with each other can't be together, on top of that, the major gap that separates them is their social status and their race since human are only considered to be foods that vampire should devour. In this donghua, the main characters will prove that love conquers all but they have to prepare to fight against all odds in this drama-filled romance story.
Synopsis
When the mighty blood prince falls in love with an independent and introverted human girl, a sweet forbidden love is about to begin!
Sweet Bite Marks Release Date
The announcement of the Sweet Bite Marks release date was made during the Tencent Video Animation 2022 Conference where it was released that the romance donghua is slated to air on September 1.
Promotional Video
The donghua is animated by Panda Tower Studio and produced by Tencent Penguin Pictures with Kuaikan Manhua. It was adapted from a Chinese manhua of the same title by Ruisi and Yikai.
Fans who wish to watch the bloody romance donghua can check its official page on Tencent Video here: 甜美的咬痕