Tencent Video Animation 2022 Conference took place last August 8 and it left many fans craving for more as it unveiled its list of upcoming projects for the remaining months of the year as well as for 2023 onwards. The Chinese giant company has revealed new upcoming donghua including both original and adapted works, while the lineup is also packed with big names that many fans had been eagerly waiting for these past few years.
On my end, as an avid Chinese anime fan, these returning sequels had always been the ones that got me hyped big time. In line with this, I have prepared here 12 upcoming Chinese anime sequels which were announced at Tencent 2022 Conference that I believed you guys might NOT want to miss.
Top 12 Chinese Anime Sequels from Tencent 2022 Conference
The King's Avatar Season 3
All hail for the return of the king, Ye Xiu is coming back and we got a new trailer and promotional poster for The King's Avatar Season 3 which drove fans crazy upon its announcement. This is the 2nd trailer for the series so far, the first one was released during the annual Tencent event last year. Two years after the 2nd season's stint, we're definitely excited with how the story unfolds as Ye Xiu will come face to face against his former team – Excellent Era, and this time, he is with his newly developed team – Happy.
Stellar Transformations Season 5
The donghua adaptation of I Eat Tomatoes' high fantasy novel Stellar Transformations had been quite fast-paced recently but its upcoming 5th season is still one of my most anticipated donghua from Tencent's future lineup. Qin Yu together with his two sworn brothers continues their journey in the upper realm of immortal cultivators.
Martial Universe Season 4
The 3rd season of Martial Universe has left us all craving for more, after all, that was quite a cliffhanger we had there. Nonetheless, Martial Universe Season 4 promises so much action as the highly anticipated fight between Lin Dong and Lin Langtian is happening soon. So far, we had only been treated to a key poster and a concept art PV for Martial Universe Season 4.
White Cat Legend Season 2
The mystery-solving adventure continues and this time, it promises a whole lot of action after the epic fights that we had in the season 1 finale. Upon watching the previously revealed trailer and promotional poster, it seems that the animation quality has gotten even better and the story is inclined to get darker.
Spare Me, Great Lord! Season 2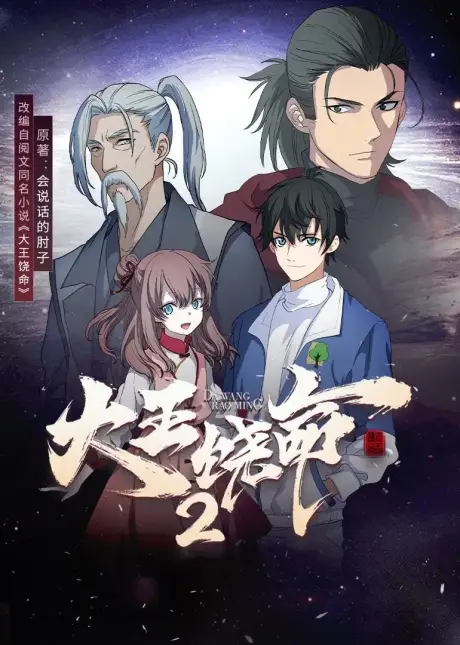 It's time for Lu Shu's counterattack in Spare Me, Great Lord! Season 2. Yes, after so many speculations, an official announcement has been finally made for one of 2021's biggest and most hyped Chinese anime and we're excited about how they will continue the story as the previous season has left us all with many questions.
Hitori no Shita: The Outcast Season 5
To be honest, I find the 4th season a bit boring but if we look at the bigger picture, it's just the prelude to something bigger as Hitori no Shita Season 5 seems to be the cream of all the events that took place from the previous season as an all-out war between the gifted seems to be happening so soon and we all live for that moment.
Painting Rivers and Lakes Season 6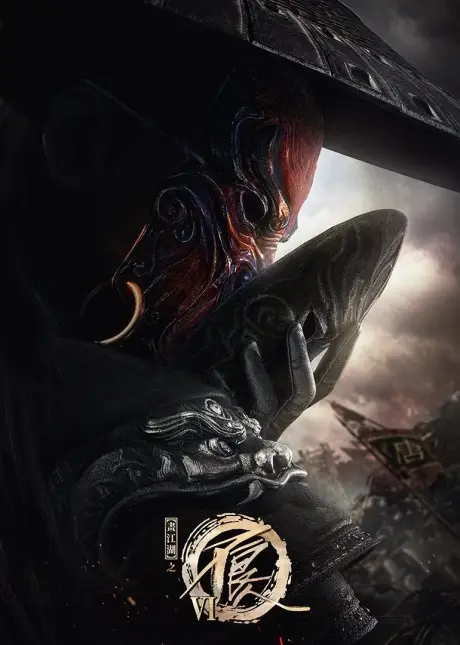 One of the longest-running action and martial arts donghua comes back for its 6th season. More drama and historical antics are about to unfold in this flagship series of studio Rocen.
Battle Through The Heavens Season 6
No specific details have been unveiled yet but a new key poster and a promotional video featuring the designs of new characters soon appearing in the donghua were unveiled during the Tencent 2022 event for Battle Through The Heavens. However, the poster features Xiao Yan facing off against Yun Shan, this only means that it is for his upcoming return to Jia Ma Empire for his final face-off against the Yunlan Sect patriarch.
But since Battle Through The Heavens Season 5 will have 52 episodes and will cover his stay at Black-Corner Region, we can safely assume that this poster is for Battle Through The Heavens Season 6. Furthermore, the 5th season only started last July 31, and if this is for the 6th season, it is quite justifiable since it will probably be released in 2023 after the 5th season's scheduled finale in July next year.
A Will Eternal Season 3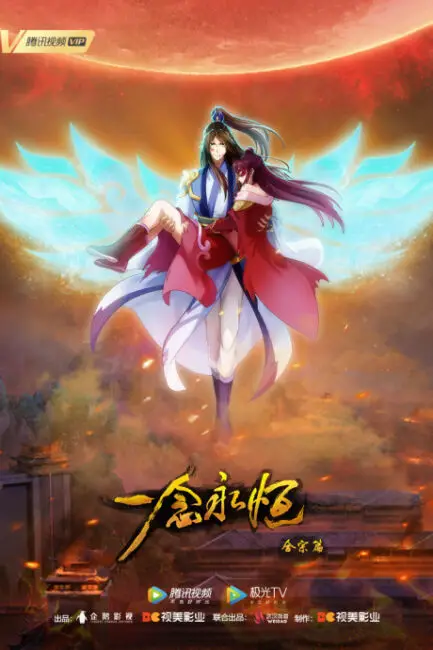 The 2nd season only started a few weeks ago but it feels great that we are now heading towards another chapter of the story and that it is A Will Eternal Season 3 which seems to be bloody and tragic.
Throne of Seal Season 2
From the author behind Soul Land, Throne of Seal had become a huge hit from the spring lineup and it's great to know that it's been renewed for another season. This is another fantasy-adventure story that feels quite different from its contemporaries.
Full-Time Magister Season 6
Mo Fan is coming back and as one of the most popular Chinese 2D donghua, since it first started in 2017, it already built a cult of its own. Now, Mo Fan's journey continues and I can't believe how far we've come from where the story initially started several years ago.
Song of the Broadsword Season 2
A story of revenge with a take on humanity's moral standards. Song of the Broadsword is one of the better if not the best Chinse action donghua.
What's Missing from the Lineup?
Unfortunately, Tencent Video 2022 Conference has left out some of its previously unveiled titles from its list this year. It doesn't mean that these shows had been canceled but possibly, it was delayed or were transferred to another production committee outside of Tencent. Nonetheless, these are the donghua sequels that we want to hear updates from but haven't been listed from this year's newly released lineup:
Scumbag System Season 2
The Island of Siliang Season 2
Thousand Autumns Season 2