Qin Yu is returning for Stellar Transformations Season 3 which is scheduled to premiere on September 5, 2021. During the Tencent Video Animation Conference on August 8, 2020, the Chinese giant production company had unveiled its list of upcoming projects for 2021 and 2022, Stellar Transformations was listed along with some of its biggest returning sequels such as The King's Avatar Season 3, The Outcast Season 4, Martial Universe Season 3, and Full-Time Magister Season 6.
For many fans of the xinxia genre, Stellar Transformation Season 3 is highly anticipated after its exciting and a bit of a cliffhanger 2nd season finale that took place last year.
Stellar Transformations Season 3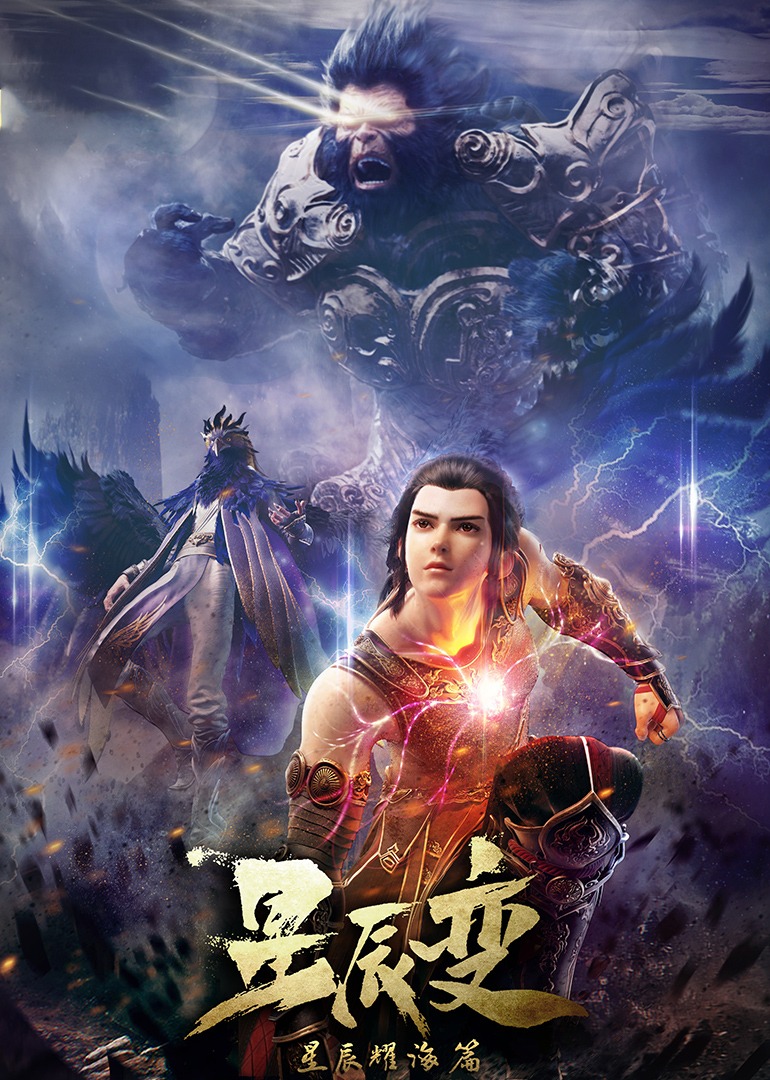 The 3rd season of the series was officially titled Xing Chen Bian: Xichen Yao Hai in Chinese. Shanghai Foch Film is returning to animated the series with Tencent Penguin Pictures and China Literature as producers. The action-adventure fantasy donghua will continue where the story left us last year and it looks like Qin Yu will have to deal with bigger and stronger antagonists after he successfully defeated the villains last season, established his own domain among the immortal cultivators of the sea, and found new allies too. To refresh your memories about it, you might want to check my thoughts about it here: Stellar Transformations Season 2 Review.
The series was adapted from the popular xinxia novel of the same name by author Wo Chi Xihongshi (also known as I Eat Tomatoes), who is also known for writing some more popular novels adapted into donghua such as Swallowed Star and Lord Xue Ying. The 1st season of the series was first aired on October 5, 2018; and during the 2021 Tencent Conference, it was revealed that Stellar Transformations Season 4 was also in production even though the 3rd season hasn't been released yet until September 5. Nevertheless, this is a piece of great news that many fans of the series will surely be glad to learn.
You can watch Stellar Transformations on Tencent and their affiliated streaming outlets.